The ESMO (European Society for Medical Oncology) 2022 Congress is taking place from September 9 to 13 in Paris and brings together more than 25,000 oncology professionals from over 160 countries around the world. This is an opportunity for Servier to present its R&D pipeline and new study data in the field of gastrointestinal cancer.
No less than 40 oncology projects are currently under development at Servier, focused on difficult-to-treat cancers, for targeted populations, and which respond to a high unmet medical need among patients.
In the field of solid tumors, Servier is developing treatments that target gastrointestinal cancers – Colorectal Cancer, Gastric Cancer, Pancreatic Cancer, Cholangiocarcinoma (a rare and aggressive bile-duct cancer) – and low-grade glioma (brain tumor). In hematology, the Group is continuing its research into certain types of leukemia, such as Acute Myeloid Leukemia, Acute Lymphoid Leukemia and Lymphoma.
"ESMO is a major international congress where we can share and discuss our latest scientific and medical advances in oncology with the scientific community. Five years after making our strategic commitment to the fight against cancer, this conference allows us to highlight the progress made by the Group, our teams, and our partners in developing therapeutic solutions to treat patients with hard-to-treat cancers."

Claude Bertrand, Executive Vice President Research and Development of the Servier Group
Servier's oncology R&D programs focus on two approaches: Immuno-Oncology, which aims to mobilize the immune system against cancer cells, and targeted therapies, which use precision medicine.
Learn more about targeted therapies with Patrick Therasse, MD, PhD, Head of Late Stage and Life Cycle Management, Oncology: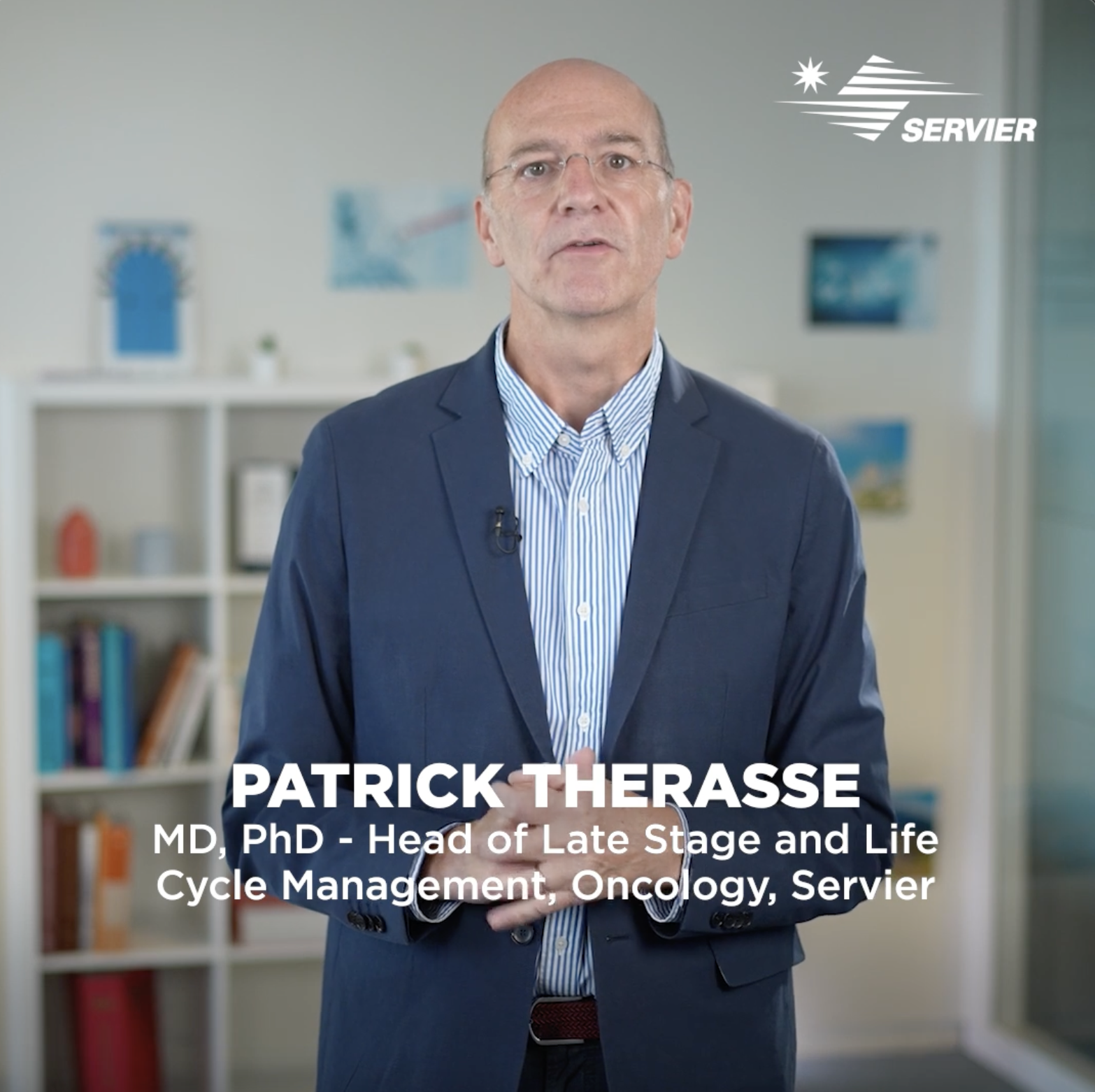 KEY FACTS
2nd
Cancer is the 2nd leading cause of death in the world.
19,3
million new cases (IARC – 2020).
10
million deaths (IARC – 2020).
50%
At Servier, more than 50% of the R&D budget is dedicated to oncology
40 
alliances and strategic partnerships with biotechs and academic institutions.