The 2023 edition of the WCGIC (World Congress on Gastrointestinal Cancer) took place from June 28 to July 1. It was an opportunity for Servier teams to present their advances in the fight against gastrointestinal cancers.
WCGIC, the largest global gathering on gastrointestinal cancers
Organized by the European Society for Medical Oncology (ESMO), WCGIC is the most important European event in gastrointestinal oncology. On this occasion, we are reaffirming our commitment to fighting this type of cancer.
Improving patients' quality of life with the SHAPE program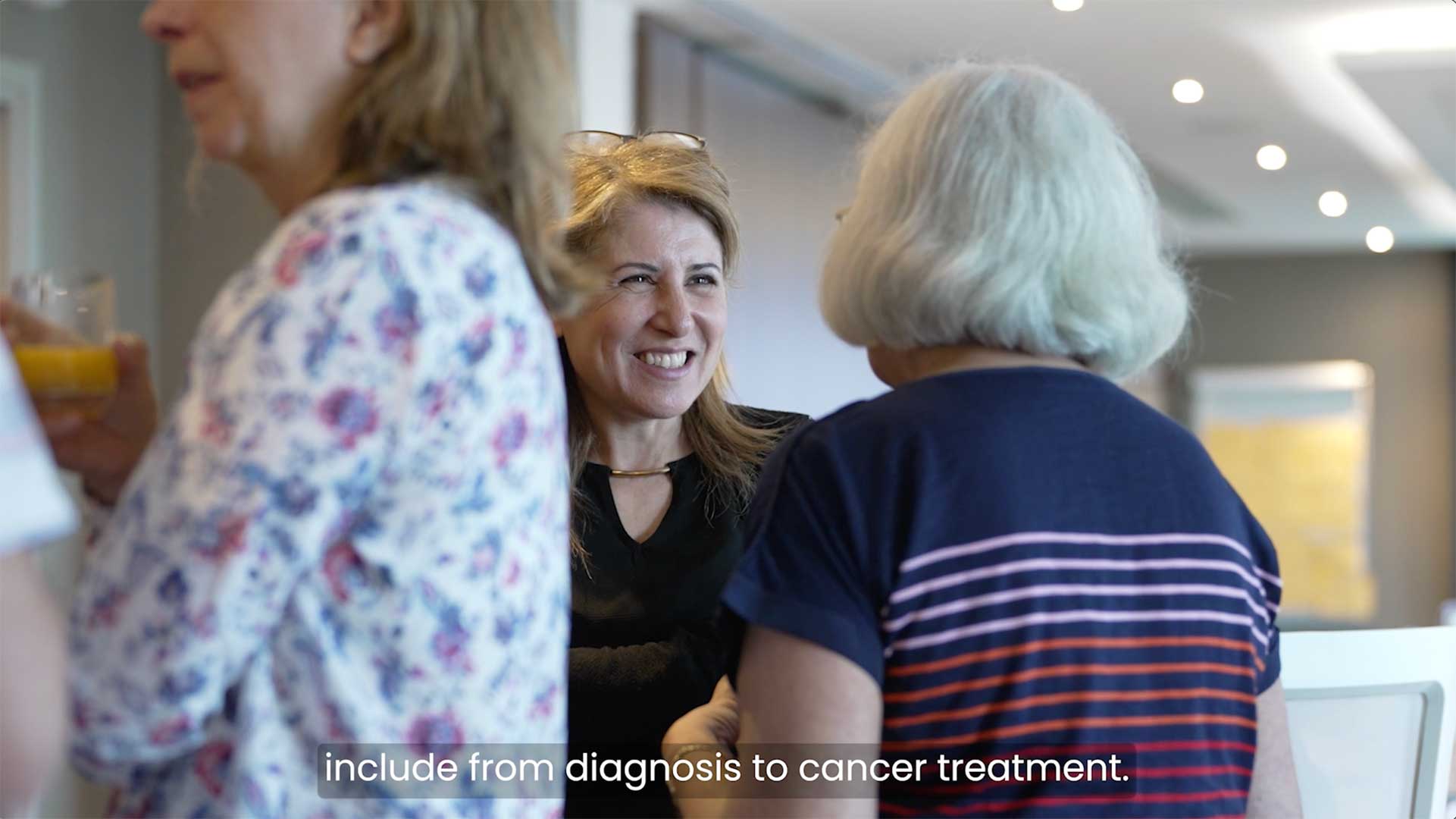 The SHAPE1 program, in collaboration with the Digestive Cancer Europe (DiCE) patient organization, aims to raise awareness and to support people with gastrointestinal cancers. This program is very important for patients and health care staff as it is an international initiative that provides patients with a wide range of information on the treatment journey. Tools are made available to assist them, in particular brochures co-created with patient experts, patient representatives, caregivers and health care professionals.
The SHAPE program is based on a wealth of multidisciplinary professional experience from nurses, doctors, pharmacists and patients to provide good support for GI patients and to support them with tools that respond to their needs on a daily basis.

Klaus Meier, Pharmacist, Institute for Applied Healthcare Sciences
At the WCGIC congress, our teams presented a poster on the real-world studies carried out as part of the program. The aim is to respond more effectively to the needs of digestive cancer patients.
Did you know?
Gastric cancer is associated with several environmental and behavioral risk factors. Due to its general, nonspecific symptoms, this type of cancer may be detected too late, resulting oftentimes in a poor prognosis.
Committed to patients
At Servier, patients are at the heart of the health care process and are involved in every stage of the medicine life cycle. Their opinions and contributions are valued, as we believe their knowledge of illnesses and treatments is essential to furthering research and innovation as well as to improving therapeutic solutions and health care.
What is Servier's strategy in the fight against cancer?
Responding to patients' unmet needs for hard-to-treat cancers
Over the past five years, we have significantly strengthened our position in oncology.
We have reached key milestones with major advances such as successfully launching cancer medicines in Japan and the United States. Additional advances include some medicines being recognized as reference treatments, and indication extensions for still others, after new clinical studies.
Today, we have a portfolio of seven medicines available to health care professionals and patients. Our substantial investment in the fight against cancer is reflected by a robust pipeline of 35 oncology R&D projects (as of June 2023).
---
[1] Support Harmonized Advances for better Patient Experiences