The official new website of Servier endowment fund mecenat.servier.com aims to present the commitments of Mécénat Servier, share its actions and allow associations to commit themselves at its side.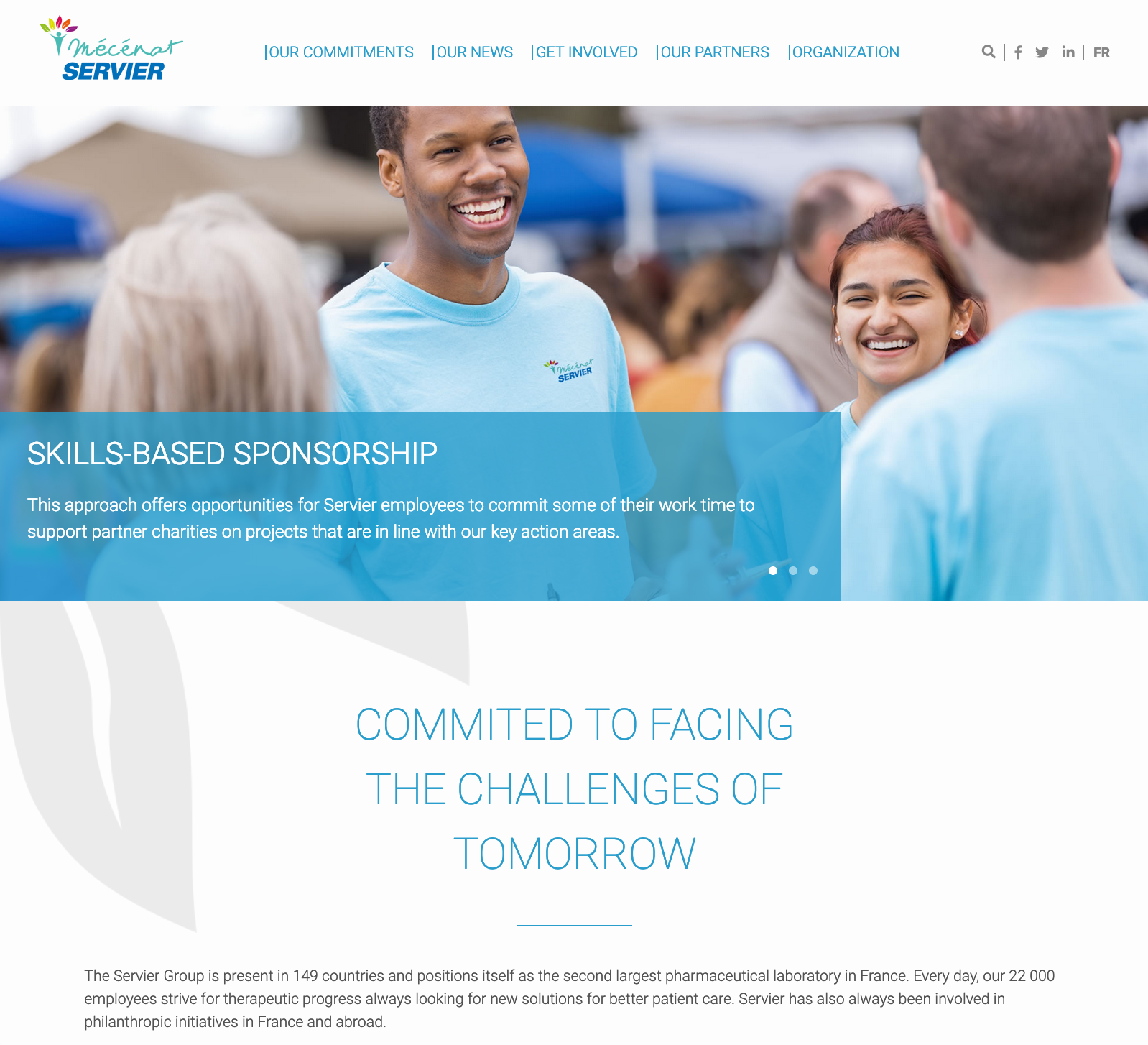 The creation of the Mécénat Servier endowment fund in November 2016 marked a new stage in Servier's philanthropic commitment.
It reinforced the momentum of the Group's 50-year actions supporting research, innovation and access to care by providing a wider scope, open to other societal issues.
Mécénat Servier is at the heart of the corporate social responsibility of our Group. It naturally extends our vocation which is to commit to therapeutic progress to benefit our patients. By supporting charities of general interest and allowing our employees to get involved, Mécénat Servier brings the Group's values ​​to life: dare to innovate, take care, develop by sharing and commit to succeed.
Mécénat Servier wishes to help our culture of commitment grow, both individually and collectively at the service of the general interest, in order to face the challenges of tomorrow.