Servier favors open collaboration to accelerate the development of therapeutic solutions for the benefit of patients. Here an example in video on the partnership with the biotech Oncodesign to advance research in Parkinson's disease.
The Group strongly believes that collaboration and constant dialogue between those involved in health care in both the public and private sectors is the best way to achieve fast-paced innovation oriented to meet patient needs.
Servier has continued to extend and diversify its web of partnerships to form a global, multidisciplinary network, which today includes academic institutions, pharmaceutical groups and biotech companies, all committed to working with Servier over the long term.
Initiated in March 2019, the Research and Development partnership with Oncodesign, a biotech company dedicated to precision medicine, is focused on the identification of LRRK2 kinase inhibitors and their potential to act as therapeutic agents against Parkinson's disease.
In June 2021, Servier and Oncodesign announced the selection of a preclinical drug candidate.
Watch the "Partners of choice" video on the Servier – Oncodesign collaboration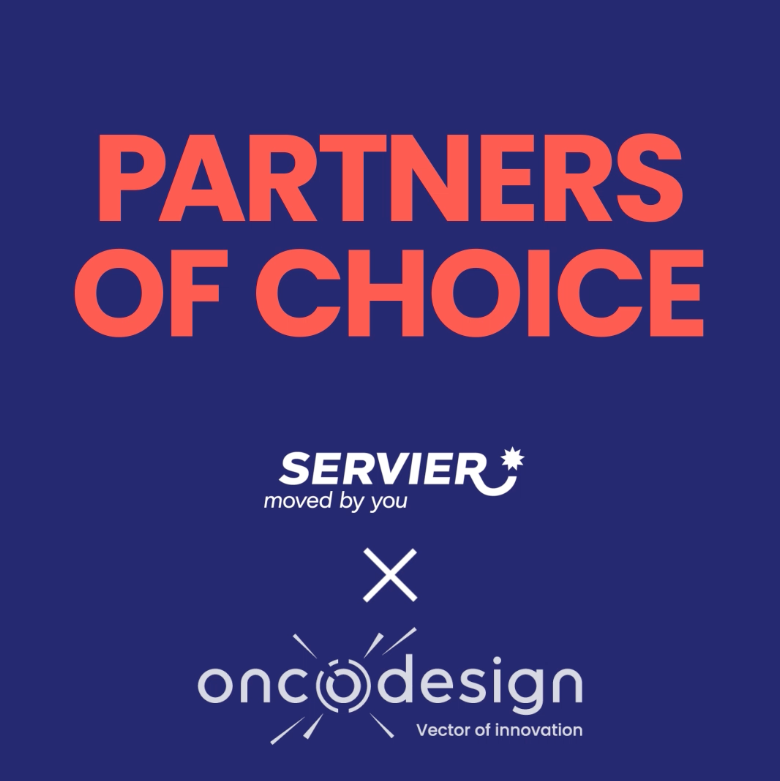 An integrated ecosystem fully focused on innovation at Paris-Saclay
By choosing the Paris-Saclay cluster to establish the Servier Research and Development Institute, the Group demonstrates its commitment to open R&D that champions performance and excellence. The facility already combines 15% of France's public and private research and is ranked as one of the top eight innovation hubs in the world. By 2023, 1,500 employees will be able to take advantage of an environment conducive to synergies.