On April 12, 2023, we announced the winner of this year's Golden Ticket Contest at LabCentral, a renowned shared laboratory space for life science start-ups located in Cambridge, MA (USA).
The winner, Hovana, Inc., is a company leveraging more than 15 years of technological innovation to invent a new class of precision medicines that correct translation of known oncogenic pathways in historically hard-to-treat cancers. Hovana's approach provides an opportunity to identify potent small-molecule modulators of tRNA-Regulating Proteins (TRPs) — key molecular drivers of oncogenic translation — with a goal to advance a pipeline of precision medicines with disease-modifying potential and long-lasting efficacy.
The ceremony and live pitch event was attended by Christophe Thurieau, Executive Director of Research at Servier, and Walid Kamoun, Global Head of R&D Oncology at Servier.
"As a company committed to therapeutic progress to serve patient needs, Servier takes an open and collaborative approach to research and development at every stage of the drug development life cycle, including early-stage discovery. We are proud to partner with LabCentral on this initiative, and together, support the next generation of life science and biotech startups who are driving scientific innovation."

Christophe Thurieau, Executive Director of Research at Servier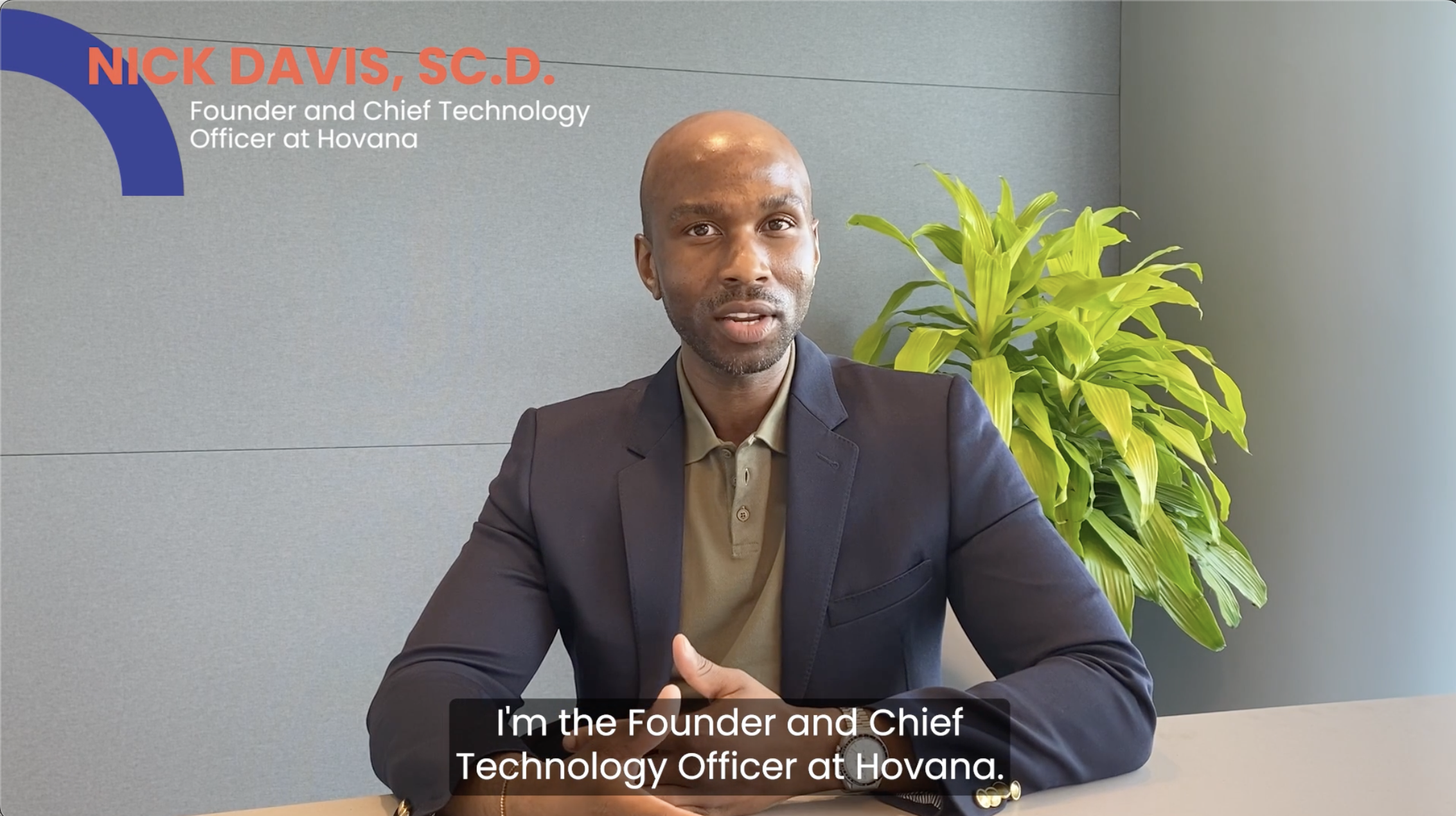 Supporting emerging research projects
Servier's Early Innovation Awards recognize the aspiring life-science companies and entrepreneurs who are driving scientific innovation in areas of high unmet medical need. As a part of this year's contest with LabCentral, Hovana will receive a credit towards space and services available at LabCentral 700 in Cambridge, MA for use within a 13-month period. Servier will also provide access to its team of talented experts who can provide guidance and feedback to early-stage companies. During this period, Hovana will benefit from all of the latest research equipment, shared infrastructure, and numerous programs and services offered at the incubator space.
Did you know?
We have awarded an annual Golden Ticket to emerging entrepreneurs in the biotech and life science space since 2017 when we first launched the program as a part of our LabCentral sponsorship. In line with our commitment to open innovation and collaborative approach to R&D, we seek out aspiring start-ups who are driving scientific innovation in areas of high unmet need, including oncology, neuroscience or immuno-inflammation, and that they work toward innovative approaches to research and early clinical development.
Supporting the next generation of innovation with start-ups
Because we believe in the power of research to accelerate innovation, we have an open and collaborative research and development dynamic. In our view, there are three key benefits: accelerating research time, offering each project the best context for development, and surrounding ourselves with the best partners for each of our projects.
Our ongoing collaborative efforts in the Boston-based life science ecosystem, along with the new Spartners by Servier & BioLabs incubator, located in our Research and Development Institute in Paris-Saclay, is a testament to this. The Spartners by Servier & BioLabs facility has been designed to host around 15 start-ups, which will be renewed every two years on average.