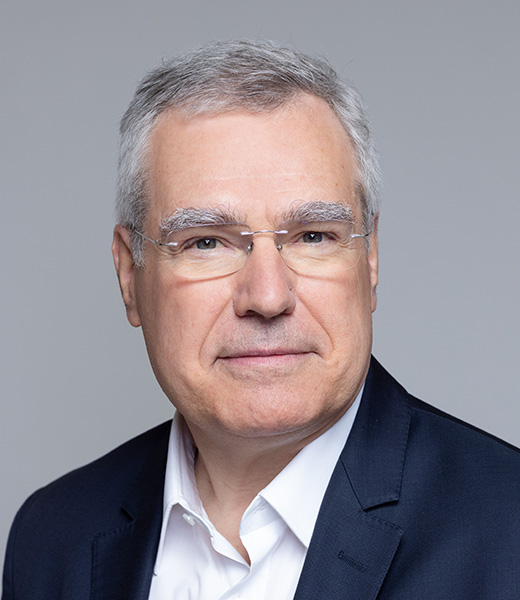 Olivier Laureau
President and CEO of the Servier Group and the Servier International Foundation for Research
A graduate of the Panthéon-Assas University in Paris, France, Olivier Laureau joined the Servier Group in 1982 in the Intellectual Property Department before joining the Legal Department where he oversaw international contracts. In 2000, he joined the Finance Department and was appointed Chief Financial Officer of the Group in 2008.
As President and CEO of the Group since 2014, Olivier Laureau has undertaken a holistic transformation plan to ensure its independence, development and sustainability and fulfil its vocation: committed to therapeutic progress to serve patient needs.
The cornerstones of this strategy are to maximize the potential of our medicines in cardiology, metabolism and venous diseases, to research and develop innovative and targeted therapies in the field of oncology, neuroscience and immuno-inflammation, and to drive the drug portfolio development, through a dynamic ecosystem policy, and a strong international expansion.
Deeply involved in the debates surrounding the healthcare sector at French and international levels, Olivier Laureau is a member of the Board of Directors of the G5, an organization of leading French pharmaceutical companies.
He is also a Board Member of the European Federation of Pharmaceutical Industries and Associations (EFPIA) and a member of the Biopharmaceutical CEOs Roundtable (BCR), a global policy forum gathering CEOs of the member-companies of the International Federation of Pharmaceutical Manufacturers & Associations (IFPMA).