World Autism Awareness Day on April 2 aims to raise awareness of the realities of this neurodevelopmental disorder. It is the perfect opportunity for Servier to reaffirm its commitment in this field.
Resulting from atypical neurodevelopment, autism or autism spectrum disorder (ASD) is a chronic disorder that covers a wide-ranging variety of clinical and disability situations. The difference in cerebral functioning can result in altered communication (language, understanding, etc.), social interactions (perception and understanding of emotions, social relationships, etc.), and behavior (stereotypical and repetitive gestures, limited interests and activities, resistance to change, etc.).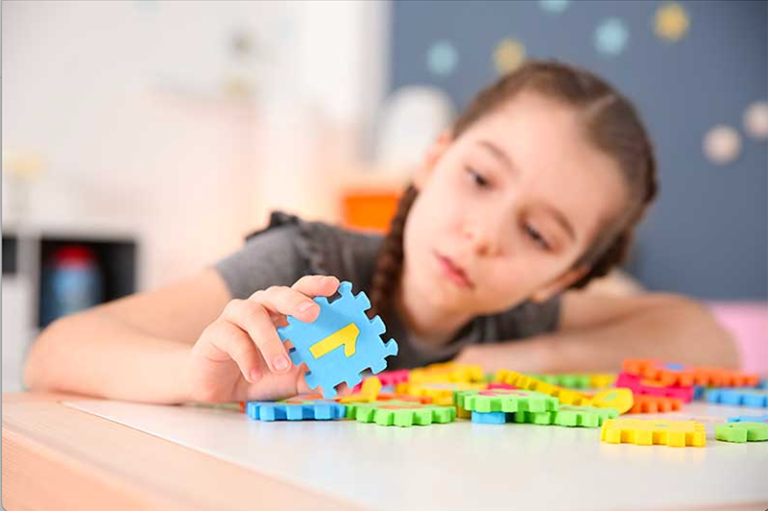 The first signs of ASD usually appear in infancy, sometimes as early as 6 months of age, and persist into adulthood. Regardless of the country or population category affected, the number of people with ASD is growing worldwide. The most recent studies estimate that the prevalence of people with autism varies between 90 and 120 individuals out of 10,000, or about 1% of the world's population.
To date, only multidisciplinary and individualized treatment options can assist people with autism in improving their functional abilities in interacting and adapting to the world around them.
Servier has been involved in neuropsychiatry for several decades. Our R&D teams have been working on innovative therapeutic solutions, both for neurodegenerative diseases and neurodevelopmental disorders, such as autism.
In that respect, Servier, in partnership with biotech Neurochlore, is developing a therapy that can be integrated into multidisciplinary care in order to reduce the symptoms of ASD in children and adolescents.
As part of the partnership, two phase III studies in the pediatric population were launched in 2018. First results are expected in September 2021. If the results are positive, it will be a real step forward for children and adolescents with autism and their families.
Actions for and with people with autism
Servier is now considered a solid partner in the field of ASD, with several projects launched in collaboration with the medical community, people with autism, and their caregivers.
Building on the many actions already carried out in France and internationally with Autism Europe member associations, Servier organized three working groups between June and September 2020. The working groups aimed to assess the impact of Covid-19 on autism, and also to better understand the daily lives of people with autism and their caregivers. Other meetings will take place in 2021 to co-construct new tools and supports with these associations to improve quality of life.
"I would like to thank all the people with autism and their caregivers who have given us their precious time to share their emotions, their expectations and their hopes for solutions better adapted to their daily lives."

Adela Gaia, Patients Relations Manager at Servier
Autism affects 1 out of 100 people worldwide.
Autism Spectrum Disorder affects boys 3 times more than girls1.
---
1Prevalence of Autism Spectrum Disorder Among Children Aged 8 Years — Autism and Developmental Disabilities Monitoring Network, 11 Sites, United States, 2014 – Surveillance Summaries / April 27, 2018 / 67(6);1–23