Servier is committed to supporting patients in their fight against cancer, by making them an integral part of every decision. Its recent collaboration with representatives of Digestive Cancers Europe (DiCE) is a further example of the SHAPE* program, initiated and led by the Group with this in mind. This initiative led to the publication of four brochures, co-produced with patient experts and representatives of digestive cancer patients and health care professionals.
The objective of the SHAPE program is to develop, in cooperation with the DiCE coalition (represented by patients, patient advocates, caregivers) and health care professionals (oncologists, psycho-oncologists, nurses, pharmacists), tools to improve the quality of life of gastrointestinal cancer patients and to support them and their families throughout their cancer journey.
In this context, a first workshop with DiCE's patient members enabled the identification of patients' needs. A second meeting was then organized with DiCE representatives from 8 countries to co-create information materials with them.
The partnership with DiCE is particularly significant as it brings unique patient perspectives from a group that is also involved in the fight against cancer. DiCE is the EU umbrella organisation of a group of 30 plus national patient organisations. Their mission is to represent the digestive cancer patient voice in order to contribute to early diagnosis and to increase overall survival and quality of life.
"We're very happy to have been working with Servier. It's been a pleasure cooperating with the team on this unique platform. Together we've had the opportunity to work hand-in-hand – patients, clinicians and other stakeholders – to improve the everyday lives of patients suffering from digestive cancers."

Zorana Maravic, DiCE Director of Operations
Four brochures designed with and for patients
From content to design, patients participated in the process of reflection and creation of two brochures, each in two versions: one for patients and the second for health care professionals so that they can better understand their patients and provide appropriate answers to their questions.
The first brochure, "MyMood", provides many practical tips to help patients and their families manage their emotions as they struggle with the disease.
"It's good that the patient is personally addressed and is helped to feel secure. A good gentle introduction to the brochure. It feels welcoming to the patient who might be apprehensive. It is a difficult subject to address, and it has been done thoughtfully, sensitively and strongly. Great work!".

Barbara Moss, a patient survivor and DiCE member living in the UK
"I must congratulate you all on the very good work you have accomplished.  I think that the brochure will be very useful to patients, carers and HCPs. This brochure is full of sensible advice and highlights the most important psychological aspects for people living with cancer."

A view shared by Maja Juznic-Sotlar, DiCE member and Vice-president of EuropaColon Slovenia
Also available in two versions, the "MyDialogue" brochure was designed to help patients communicate with health care professionals, particularly regarding their choice of treatment.
"I think that the brochures are great. The brochures are easy to read, provide relevant information and will be a great help to patients and also HCPs. I'm sure these brochures will help bridge the gap there is between the patient and HCP in these two delicate topics. I also very much like the visual look of the brochures. It makes them even easier and nicer to read."

Jenni Tamminen-Sirkiä, Director of Colores, the Finnish Colorectal Cancer Association and a member of DiCE.
Other materials will soon be added to the collection: "MyFood', on nutrition, and "MyJourney", dedicated to the patient's journey.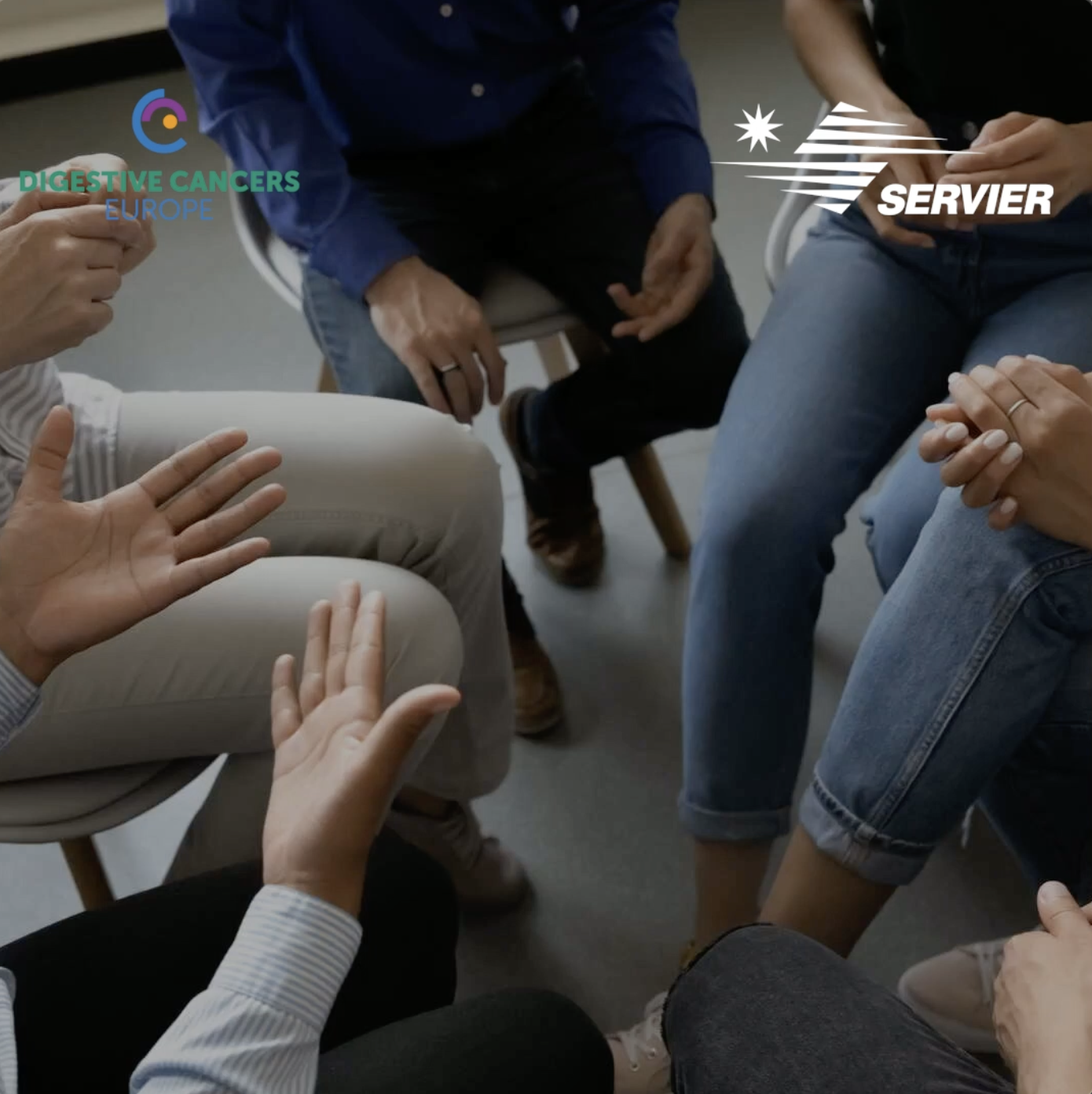 About the project scope
When the SHAPE project started in 2018, it was dedicated to supporting mCRC metastatic colorectal cancer patients only. At that time, DiCE was still EuropaColon, working only in colorectal cancer. Later that year, since there was a great need for the support of all digestive cancer patients and their needs are somewhat similar, EuropaColon expanded to all digestive cancers and became DiCE. For the same reason the SHAPE project has also expanded and the materials produced aim to support all digestive cancer patients as well as those that care for them.
Learn more on colorectal cancer
*Support Harmonized Advances for better Patient Experiences