Servier and French biotech OSE Immunotherapeutics have announced enrollment of the first patient in the Phase 2 clinical trial evaluating the efficacy and safety of monoclonal antibody OSE-127/S95011 in Sjögren's syndrome.
Témoignage
"The enrollment of the first patient in this study illustrates the momentum initiated with our partner, OSE Immunotherapeutics, to continue the development of OSE-127/S95011. This drug candidate may be a leading treatment in autoimmune diseases and specifically for patients with Sjögren's syndrome for whom the current therapeutic alternatives are still limited."
Sjögren's syndrome is an autoimmune disease characterized by lymphoid infiltration of the salivary and lacrimal glands leading to dry mouth and eyes. Sjögren's syndrome is one of the most common chronic systemic autoimmune diseases.
Servier and OSE Immunotherapeutics: Working Together for Therapeutic Acceleration
Servier favors open collaboration to accelerate the development of therapeutic solutions for the benefit of patients.
One such solution is OSE-127, a humanized monoclonal antibody with an innovative mode of action, developed in partnership with the biotech OSE Immunotherapeutics as part of a collaboration agreement with license option upon completion of two Phase 2 clinical studies, and exercise of the option by Servier in Sjögren's syndrome and ulcerative colitis. Thanks to this partnership, a suitable treatment for these incapacitating high medical need autoimmune diseases could be on the market by 2029.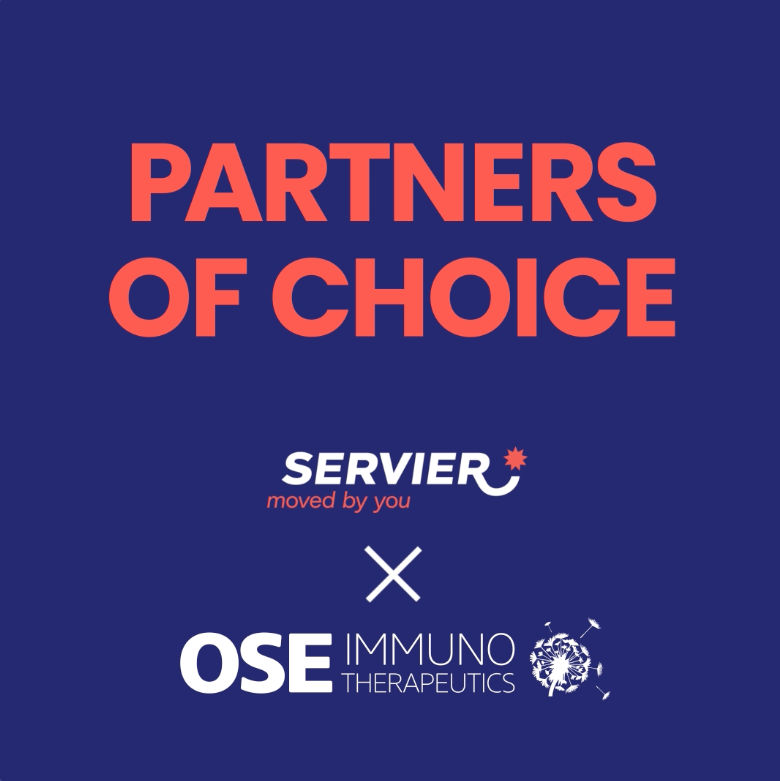 With the conviction that collaboration and constant dialog between healthcare players create the best conditions for fast-paced innovation oriented to meet patient needs, Servier continues to broaden and diversify its network of partners -academic structures, pharma groups, and biotechs- in terms of R&D.