Olivier Laureau, President of Servier and Chairman of the Innovative Medicines Initiative's (IMI) Governing Board for 2020-2021, will speak at the IMI Stakeholder Forum 2020, to be held on November 10.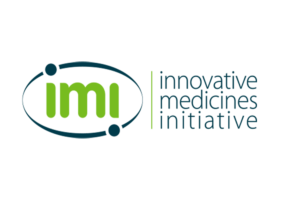 The Innovative Medicines Initiative is the largest European public-private partnership in the field of life sciences. It was set up between the European Union and the pharmaceutical industry, represented by the European Federation of Pharmaceutical Industries and Associations (EFPIA). The IMI aims to improve health by accelerating the development of, and access to, next-generation medicines, particularly in areas of unmet medical need.
At the 2020 forum, all IMI stakeholders will meet to discuss one main theme:  Broader horizons: growing Europe's health partnership, and will take stock of what has been achieved so far, with a focus on research partnership in pediatric cancer.
Olivier Laureau will address the future of European health research, which involves innovation, its impact on patients and society, and the inclusion necessary for successful cross-sector partnerships.
This year, the forum will be held online for the first time. Please register by filling in the form which can be accessed here (registration is free but mandatory).
 

Did you know?

Servier has been supporting the IMI program since its creation in 2008. The IMI facilitates the development of innovative medicines by bringing together the pharmaceutical industry, regulatory authorities, patient organization, academic institutions, and small and medium-sized companies. https://www.imi.europa.eu/

 
Agenda for the IMI Stakeholder Forum 2020