On October 6, 2021, Servier announced the launch in Argentina of a new treatment for patients suffering from pancreatic cancer.
Argentina is the first Latin American country in which Servier has launched a treatment for this type of cancer. This is the third medicine launched by Servier in Argentina in oncology.
Pancreatic cancer in Argentina has an incidence of 4,900 new cases per year, with high mortality rates. It is the 4th cause of death by cancer and accounts for 6.9% of all deaths from cancer in Argentina.1
Témoignage
"The arrival of this new treatment in Argentina is excellent news for patients. The medical need for the treatment to fight pancreatic cancer is particularly strong, with limited therapeutic alternatives."
To meet the growing need for therapeutic solutions, Servier has made oncology one of its top priorities, investing 50% of its annual R&D budget in this field starting in 2020/2021.2 These investments in R&D are complemented by major acquisitions, in order to increase the Group's arsenal in oncology. In the past four years, Servier has acquired Shire's oncology business (2018), Symphogen (2020), a Danish company specialized in monoclonal antibodies, and the oncology division of Agios Pharmaceuticals (2021).
Témoignage
"The availability of this medicine in Argentina marks an important step forward in Servier's ambition to become a renowned player in oncology. The Group's major involvement in the fight against cancer is now reflected in seven treatments available to patients worldwide.″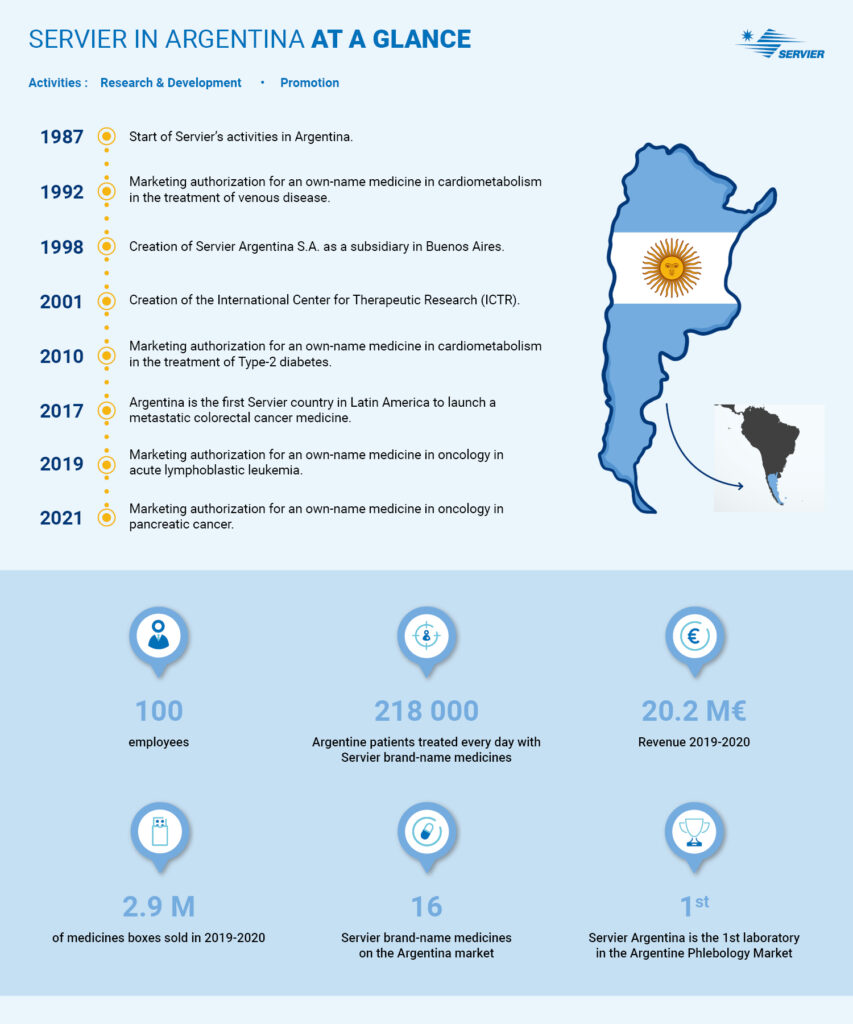 ---
1 https://www.argentina.gob.ar/salud/instituto-nacional-del-cancer/estadisticas/incidencia.
2 Excluding generics activities