In August, the "Arithmetic of Good" and Mecenat Servier organized a summer camp for orphans.
In 2018, the Mecenat Servier Charity Fund launched the Subsidiaries International Joint Initiatives to provide financial support to international charities and mobilize Servier subsidiaries collaborators.
The first ever subsidiary Joint Initiative selected was Russia with the Charity Fund "Arithmetic of Good", aiming at providing educational support, including social and psychological adaptation to orphans and children without parental care across Russia.
On August 24th, the charity Fund organized the outdoor summer camp "The country of your opportunities" which gathered 130 Russian orphans. During the camp, Servier employees shared life experiences and advice with the children to help them to develop and improve social and personal skills. They also had the opportunity to attend master classes and special training giving them the tools to become more independent, responsible, organized and assertive.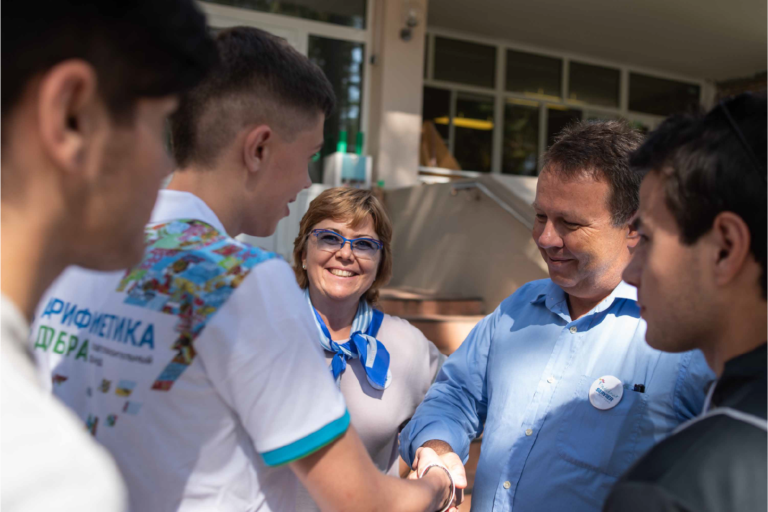 This year, the children also had the unique opportunity to meet and talk with Jerome Gavet, Managing Director of Servier in Russia and the EAEU countries, who joint the camp as a volunteer. "Our big wish is to help children from orphanages become well-rounded adults capable of leading a successful and independent life […] It is critical for them to learn how to set up and achieve life goals. Professional and personal success stories shared by our volunteers play important role here. I do trust that our joint project with the "Arithmetic of good" Foundation will contribute to […] development of the children. Abilities to communicate, build relationships, take decisions will help them make the right choice in life and career" he declared.
A special Science lab equipped to perform experiments to increase exposure to chemistry was also set up by Servier volunteers. In the meantime, other Servier employees helped to perform experiments during the chemical show organized to advance learning and knowledge in chemistry.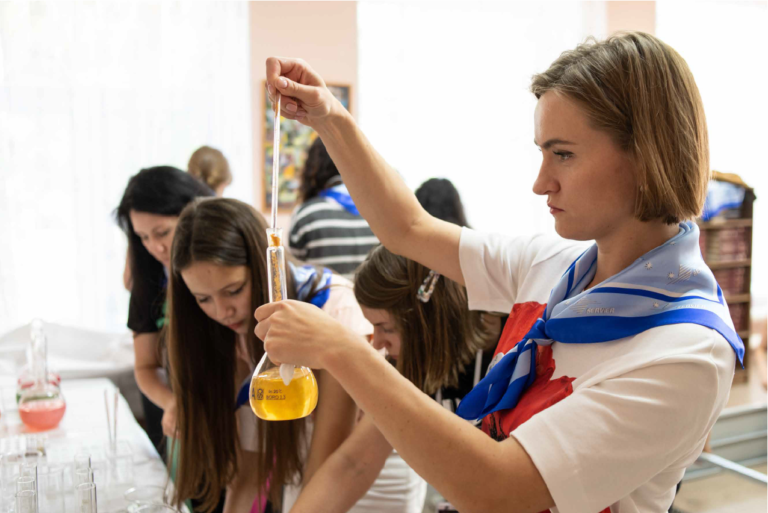 "I am pleased to see that our employees are so enthusiastically engaged in charity events like this. […] I am sure that not only our volunteers will help children, but also children would be able to help volunteers – to discover their talent as a mentor and unite as a team" added Jerome Gavet.
DID YOU KNOW?
In Latin America, another Joint Initiative is being launched with Techo, a charity specialized in emergency housing to reduce homelessness and vulnerability in South American slums. 500 members of Servier staff are expected to take part in the construction of about 30 emergency houses in 7 Latin American countries.