Servier is launching on May 1st, in collaboration with the International Society of Hypertension, a new edition of "#BecauseIsayso #CheckYourPressure" a worldwide public awareness campaign of the importance of blood pressure measurement.
This year, the message is even more crucial as hypertension has been identified as an aggravating factor in Covid-19 patients, and less patients have been able to be diagnosed due to greater difficulties in accessing their HCPs.
Hypertension is known as the "silent killer" because despite there often being no signs or symptoms, it can lead to serious cardiovascular disease, as it is the leading risk factor for heart disease and stroke. A blood pressure test is the only way to know if blood pressure is too high.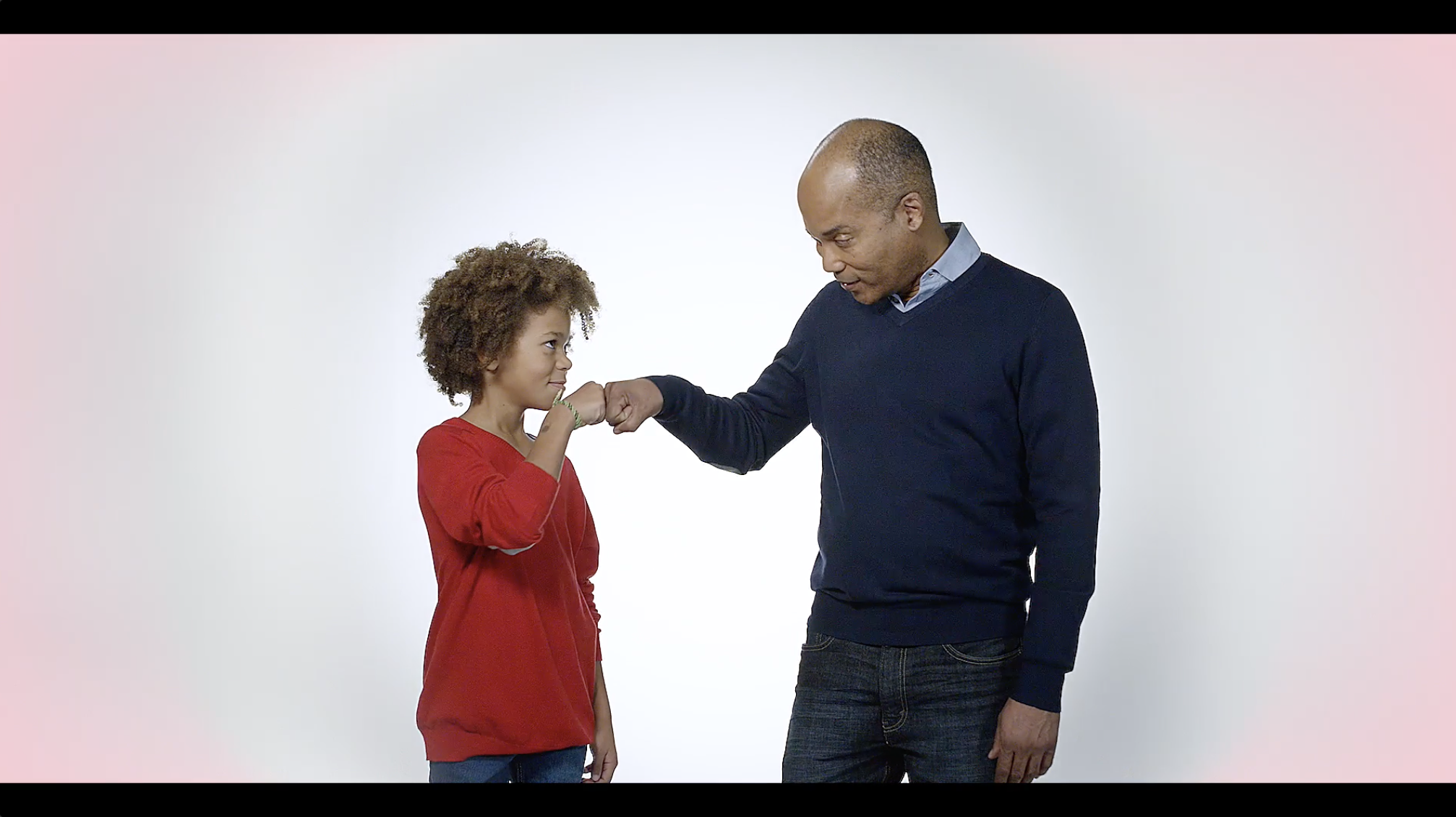 Key figures
Hypertension is the leading cause of mortality, responsible for around 10 million deaths worldwide per year1
1.13 billion people worldwide suffer hypertension (1 in 4 men and 1 in 5 women)1
Only 54% of people with high blood pressure are aware they have it2
Only Half of the hypertensive patients are diagnosed3
Hypertension is thought to be responsible for 62% of strokes4
"Working with and for patients"
Launched worldwide, the third international awareness campaign "#BecauseIsayso #CheckYourPressure" aims to refocus public attention by encouraging young adults to motivate their parents and loved ones to get their blood pressure checked. Co-developed for the very first time with Global Heart Hub, the Alliance of Heart Patient Organizations, the campaign incorporates new messages and visuals that take into account the current health context of Covid-19.
"The 2021 edition of the #BecauseIsayso campaign is a perfect example of our commitment to working with and for patients."

Bertrand Renaud, Chief Patient Officer at Servier
"Servier has been committed for 50 years in fighting hypertension, and we know that there is still a lot to do as an increased number of patients suffer hypertension and its consequences. In the current health context, it is even more important to raise awareness around hypertension, as this silent chronic disease is an aggravating factor for Covid-19."

David Pédelabat-Lartigau, Director of the hypertension franchise at Servier
The campaign is shared on Facebook, Twitter, LinkedIn, and Instagram throughout the month of May as part of May Measurement Month.
Did you know?
Over the past 50 years, Servier has become a leading global player in the field of hypertension. From the discovery of the first molecule to the development of several fixed-dose combination drugs to supplement treatment, the Group has built a reputation for innovation and excellence and continues to invest on behalf of its patients.
Servier is also engaged to develop innovative digital services for ensuring an earlier diagnosis and prolonging the treatment as half of patients are not adherent to their treatment:
My Health Partner website delivers personalized content for patients with hypertension, high cholesterol, diabetes or coronary artery disease. This platform responds to the need for a unique website for patients, with information on multiple risk factors, aimed at improving their understanding of their condition.
MyHealthCoach: an upcoming personalized messages services for reminding the treatment.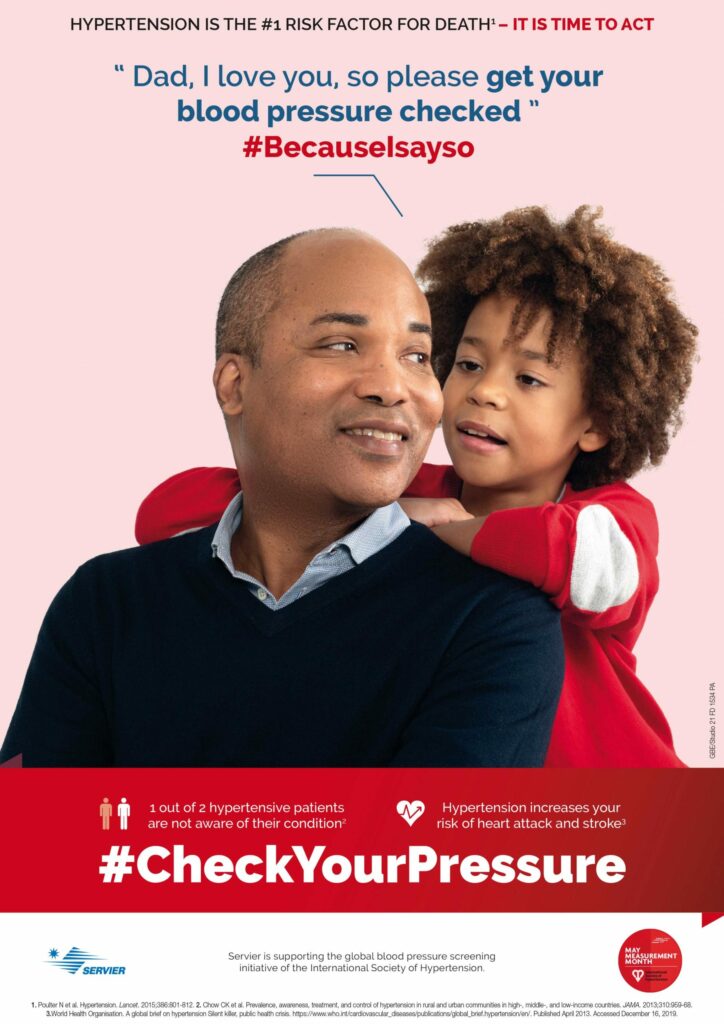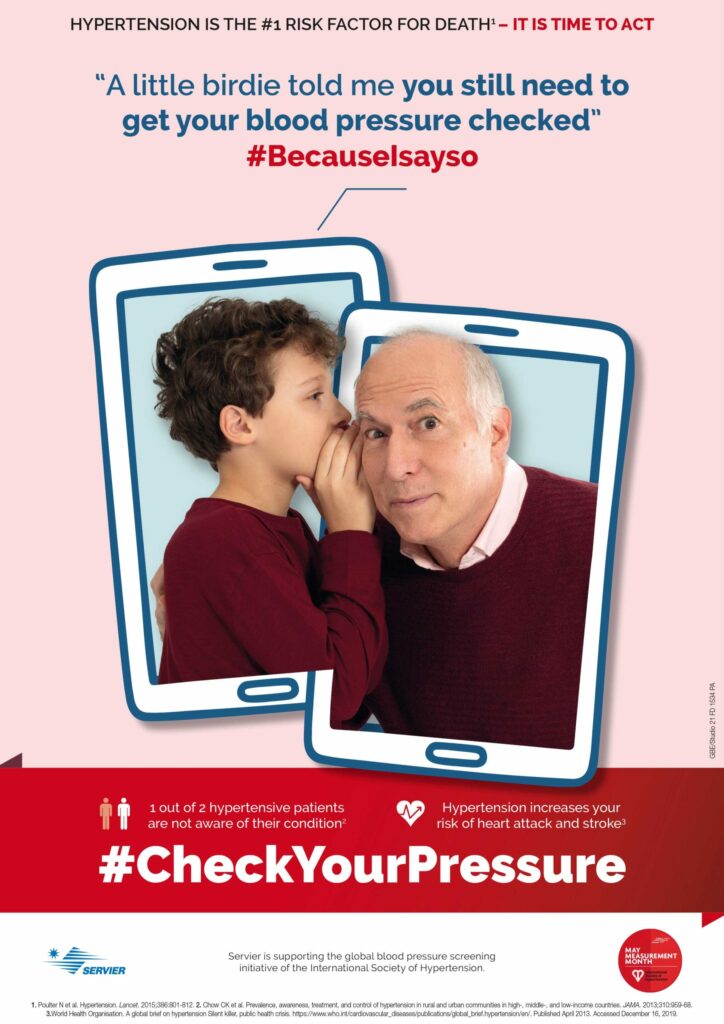 ---
1 – World Health Organization March 2021
2 – Chow CK et al; PURE Investigators. JAMA. 2013;310(9):959-968
3 – Olsen MH, Angell SY, Asma S et al. Lancet. 2016;388(10060):2665-2712
4 – French Federation of Cardiology