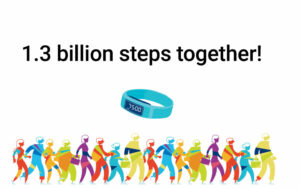 On 13 April, employees from Servier met at their headquarters in Suresnes to mark the success of the solidarity challenge BEST (Billion stEpS Together).
Launched back in September 2017, the aim of this initiative was to mobilise employees from across the Servier sites in France to carry out 1 billion steps, making it possible to fund heart surgery for children treated at Cuomo Children's Heart Centre at Fann Hospital in Dakar, Senegal.
Equipped with digital wristbands, 1596 employees in France took part in the BEST project and finally reached 1.3 billion steps in 3 months. Thanks to their support, 9 children will be able to benefit from fully paid for heart surgery.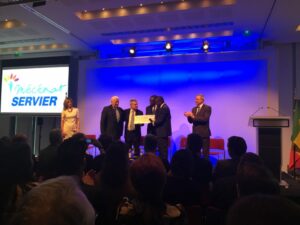 This event took place in the presence of the Ambassador of Senegal Bassirou Sene and various representatives from Cuomo Children's Heart Centre. At the end of the ceremony, a cheque for the amount of 26,000 euro was awarded by Servier to help the Cuomo Centre fund operations.
Through this humanitarian action, Servier is proud to reaffirm its commitment to therapeutic progress for the benefit of patients.
Discover actions and the daily life of the Cuomo Centre who Servier is proud to support.