Servier do Brasil, a Servier Group affiliate, announced the arrival on the Brazilian market of its first oncology treatment in the solid tumor field. This launch follows the obtention, by Servier do Brasil, of the market authorization delivered last May by the Brazilian Health Regulatory Agency (ANVISA).
″The launch of an anti-cancer drug in Brazil marks our efforts to provide innovative cancer treatments for patients around the world, and this is another step towards our ambition to become a recognized and innovative player in oncology. The major investment of the Group in the fight against cancer today translates into six treatments available to patients throughout the world and fifteen molecular entities in clinical development.″

Emmanuel Pradère, Director of the Oncology Franchise at Servier
Servier has been present for nearly 45 years in Brazil reaching a leading position in cardiology, hypertension, diabetes and chronic venous disease, in developing various activities, including research (Therapeutic Research Centre – ICTR), promotion, production and more recently generic activities (Pharlab).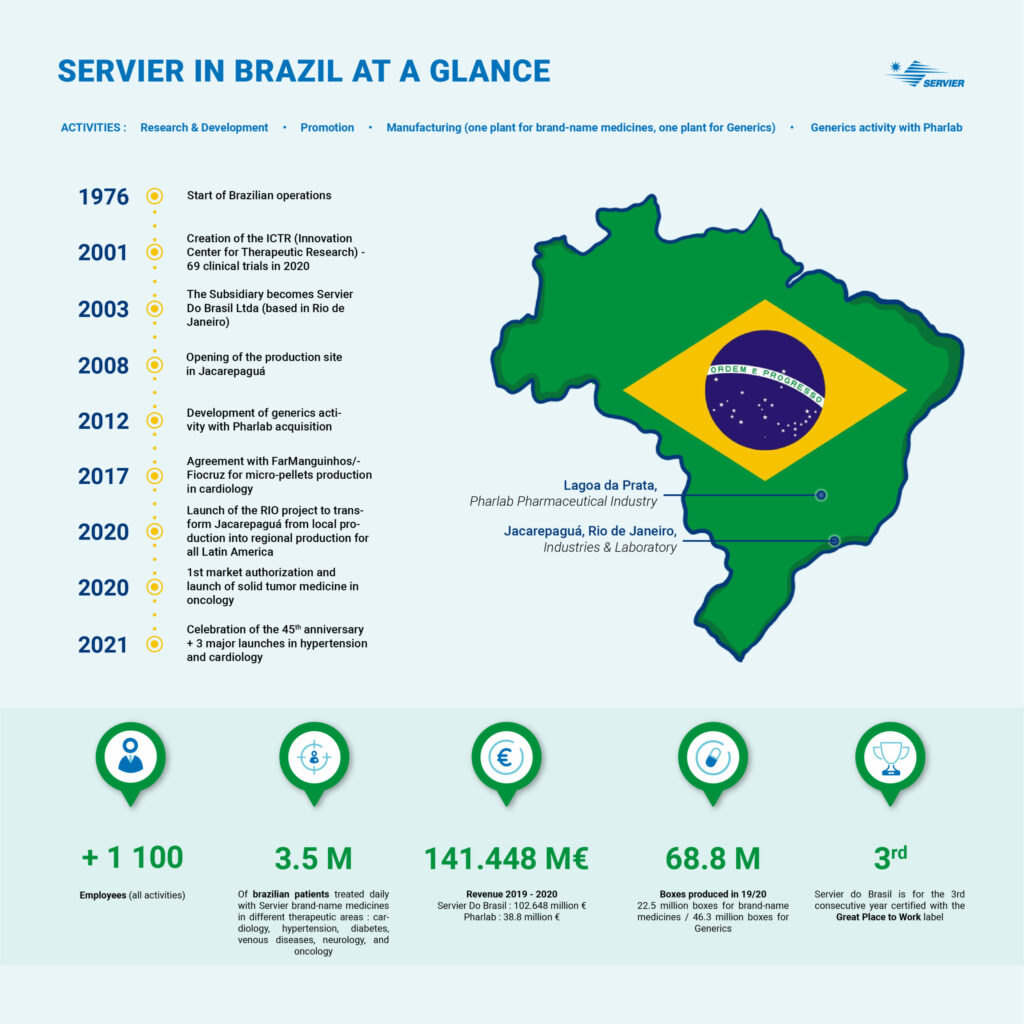 Did you know?
The Servier Group has made oncology one of its strategic priorities, dedicating today 50% of Servier's overall R&D budget to oncology (excluding generics).