3 Questions with Patrick Therasse, Head of R&D Oncology.
In the coming 2 years, oncology will account for 50% of the Group's R&D budget. A strategic therapeutic area for Servier, in which several treatments are currently available and new therapeutic options in development. 3 Questions with Patrick Therasse, Head of R&D Oncology.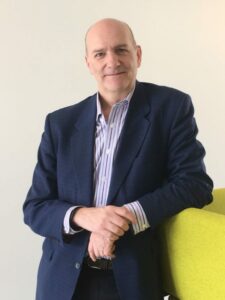 What role does oncology play in R&D for the Group?
Patrick Therasse: Servier initiated a major shift in making oncology one of their strategic priorities, and the therapeutic need is huge: By 2030, 233 million new patients will be diagnosed with cancer. With regard to Research, the knowledge base is becoming more precise and new opportunities to intervene and treat at various stages of the disease are opening up. The Group currently dedicates more than one-third of its R&D investments to oncology. It focuses mainly on two areas. Firstly, the search of molecules capable of restoring apoptosis (auto-programmed cell destruction when it can no longer perform her normal vital function). The second priority is the search for new molecules in immuno-oncology, to stimulate the immune system and restore how to recognize and then destroy cancer cells. This is the focus of our research in cellular therapies, including CAR-T cells (T cells genetically modified to recognize and kill cancer cells) and new immune checkpoints (agents that control the immune response to prevent autoimmune reactions).
In terms of investment, our choices are guided by our areas of expertise (e.g. cell biology), partnership opportunities (i.e. Novartis for apoptosis and biotechs specializing in antibodies), and through acquisitions (e.g. Shire Oncology) and the resulting launch of two new drugs (Oncaspar and Onivyde).
What are the expected therapeutic benefits for patients?
P.T.: The therapeutic benefits are not only expected, but also very concrete, particularly due to the 5 Servier drugs on the market. As far as R&D is concerned, 11 molecules are currently in clinical development in oncology, primarily targeting the most common cancers (breast, colorectal, lung, stomach) and the most aggressive (pancreas, acute leukaemia, etc.). Some of the programs in development are yielding very interesting results. I'm thinking in particular of CAR-T cells, which has high remission rates for patients with a short-term prognosis, in so far as severe side effects are relatively rare and can be managed as they occur. For patients, here again the benefit is already evident: with CAR-T cells therapy, studies show that following a clinical trial is often beneficial for patients undergoing advanced treatments and receiving personalized follow-up.
What are the prospects for future treatments?
P.T.: Immuno-oncology is a game-changer in the field. In 2018, the Nobel Prize in Medicine was awarded to James Allison and Tasuku Honjo for the discovery of 2 effective molecules for treating several types of cancer. Another example: the Pasteur-Weizmann/Servier Prize was awarded in 2018 to Professor Michel Sadelain, Director of the Cell Engineering Centre at the Memorial Sloan-Kettering Cancer Center (New York), for his work on CAR-Ts. For Servier R&D, one of the objectives is to identify new combinations of molecules. Another promising area for the development of new treatments involves exploring microbiota, and focusing particularly on interactions between the intestinal flora and the immune system. In general, advances in science will lead to more and more personalized and suitable treatments, including large-scale data sharing (so we will have a huge database for testing/validating our hypotheses) and artificial intelligence. These treatments will also be easier to design and can be targeted and adapted to very early-stage disease detection.
Did you know?
37% of the Group's R&D investments in 2018 were devoted to the fight against cancer, with the goal of reaching 50% within 2 years.
5 marketed drugs for the treatment of solid tumours and haematological malignancies (Lonsurf®, Muphoran®, Oncaspar®, Onivyde®, Pixuvri®).
11 molecules in clinical development in oncology targeting gastrointestinal and lung cancers, other solid tumours, as well as lymphoma and leukaemia.
19 Strategic Research Alliances in oncology.
700 employees in 50 countries are working each day to develop innovative therapeutic solutions in oncology.