A disease is said to be "rare" when it affects fewer than one in 2,000 people in Europe, or less than 200,000 people overall in the US. Today, there are an estimated 300 million people around the world living with a rare disease1. This is why, at Servier, we would like to confirm our commitment to bring forward new innovate treatment possibilities on this day; February 28, Rare Disease Day.
Rare Disease Day is an annual event that takes place on the last day of February. Its aim is to raise awareness among citizens and decision-makers about rare diseases and their impact on the daily lives of those affected and their families.
Did you know?
Rare diseases are very diverse. The majority of them are genetic in origin, although environmental, viral or even microbiotic factors may also play a role. These diseases are generally serious, chronic, disabling, and progressive and can worsen rapidly, becoming life threatening. In over half of the cases, they affect children. Due to the rarity, diversity, and complexity of these diseases, there are few or no therapeutic options available to more than 95% of the people affected.
Meeting the needs of patients living with rare diseases
At Servier, our goal is to meet patient medical needs and improve their quality of life. Our work involves developing tailored approaches for targeted patient populations.
For example, in neuroscience, we are focusing our R&D efforts on the discovery of new medicines that can slow the progression of diseases of genetic origin. Our goal is to provide significant therapeutic benefits to patients for whom the medical and therapeutic needs are currently unmet.
Listen to Nicolas Levy, MD, PhD, Chief Scientist Rare Diseases, Neuroscience and Immuno-inflammation Therapeutic Area, talk about Servier's commitment to rare diseases.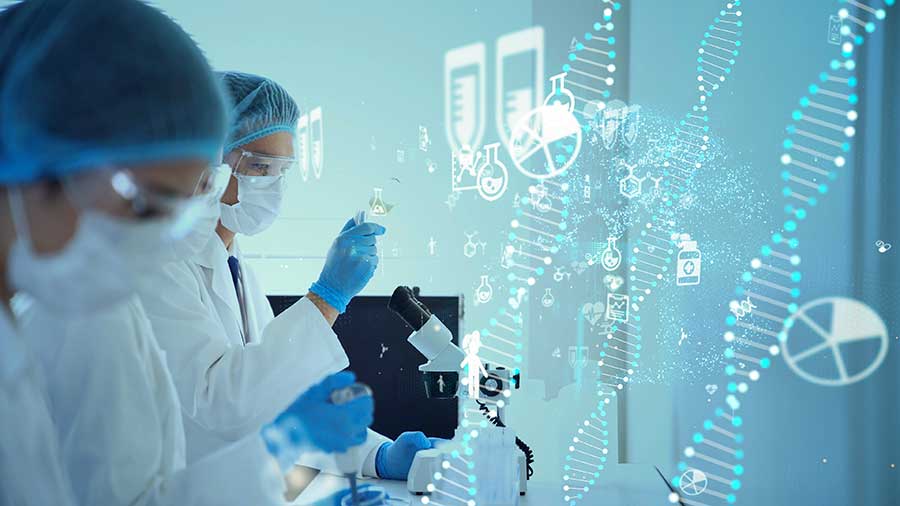 ASOs, a promising path to therapeutic progress
Our teams are developing their expertise in antisense oligonucleotides (ASOs), a precision technology that offers new perspectives for treatment. As a recent development among precision medicine approaches in R&D, ASOs make it possible to target the causes of some diseases specifically and to take more effective, long-term action on symptoms and their progression.