Committed to improving the patient journey for patients with type 2 diabetes (T2D), Servier, in partnership with Stethos International, launched a global, multi-patient study in April 2019 to better understand unmet needs in managing the disease.
Diabetes, the "lifestyle disease," represents a significant global burden, particularly type 2 diabetes, which accounts for approximately 90% of all diabetes cases worldwide. South America, Asia, and Eastern Europe, in particular, are emerging as three major regions where the prevalence of diabetes is increasing each year.
Le saviez-vous ?
In 2040, the WHO estimates that there will be 622 million people suffering from diabetes
Historically committed to the treatment of T2D, Servier decided to conduct a study to identify and understand the unmet needs of people with this disease. Implemented in Brazil, China, and Russia, the objectives of the study were to understand the burden of T2D and its impact on quality of life from the patients' perspective; to identify the difficulties encountered throughout their journey; and to assess their perception and level of satisfaction with the solutions they use on a daily basis.
A survey that listens to patients
The main results of the survey were collected from a large population of patients with a confirmed diagnosis of T2D. These results indicate the need for more information and support prior to diagnosis. 94% of those surveyed had diabetes-related symptoms prior to diagnosis, but only one-third had a suspected diagnosis of T2D. Other unmet needs identified at the time of diagnosis were increased dietary support and increased blood glucose monitoring.
Témoignage
In March 2021, the study led to the publication of an article in the medical journal Journal of Comparative Effectiveness Research, co-authored by internationally recognized authors and patient representatives.
"We are proud of the work done with and for patients with T2D in the search for solutions to improve the quality of life of patients throughout their journey, especially since this study was supported by renowned patient representatives."
3 questions for Emilie Court, Global Coordination & Business Intelligence Project Manager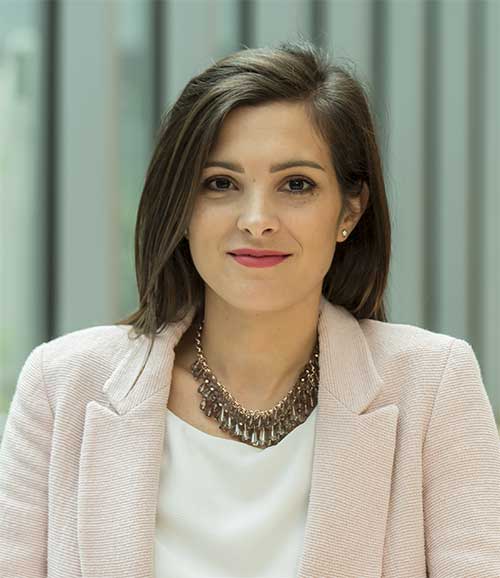 What is the interest of such a study for Servier?
Emilie COURT : Listening to the voices of type 2 diabetes patients has allowed Servier to better understand the difficulties they face and their emotional state of mind throughout their journey with the disease, from diagnosis to treatment. This allowed us to identify solutions that can be used in their daily lives. The unmet needs that emerged from this study revealed several significant insights, which we are using to inform our patient-centered approach to diabetes.
How has conducting this study in consultation with patients been beneficial?
E.C. : The robust methodology of this three-phase study program, built entirely on patient input, helped ensure that our findings were reliable. The step-by-step approach allowed us to use the information gathered in one phase to enrich and design the next. For example, during the testing and development of the creative design, patients indicated that a digital solution that covered both diabetes management and other cardiovascular risk conditions would be more relevant to them. They believe that this type of solution should be recommended to them as a priority by health care professionals (doctors, pharmacists, etc.).
What is Servier doing for patients with T2D following the results of the study?
E.C. : These results should help improve patient care and quality of life through earlier diagnosis and the development of innovative solutions to meet their needs beyond medication. Our Diabetes franchise has launched several initiatives worldwide to this end: a new awareness campaign – #actnowfordiabetes – to improve knowledge of the symptoms of T2D and encourage early diagnosis; support for patients from the very first days of the disease with the new "Diabetes Words" digital application; and cooking classes adapted to their diet.