May 17 is World Hypertension Day – an opportunity to remind the general public that this silent disease remains the leading cause of death worldwide. An estimated 1.2 billion people suffer from hypertension – which is the main risk factor for heart disease and stroke – but only half are diagnosed! Yet it can be detected by simply measuring one's blood pressure.
Check my blood pressure? This is the battle being fought by Servier with its second "Because I Say So" awareness campaign, launched in 70 countries in partnership with the International Society of Hypertension (ISH).
"Because I Say So" aims to re-focus the general public's attention on this deadly disease. Because one in two patients is unaware of their hypertension, the campaign encourages young people to get their parents and loved ones to have their blood pressure checked.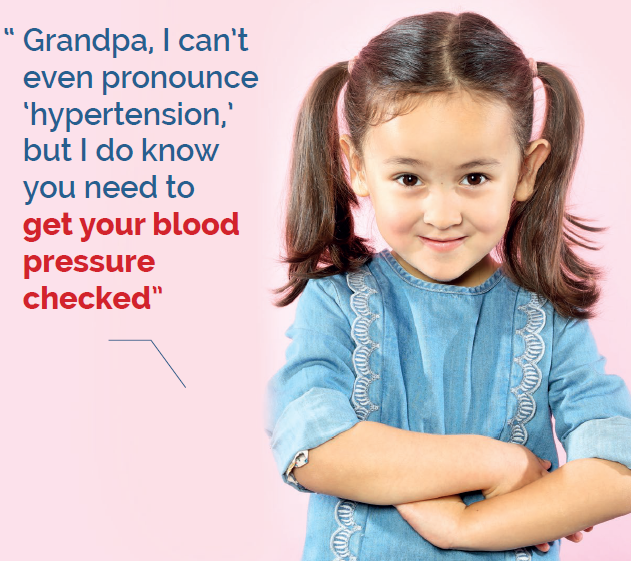 This year the campaign depicts grandchildren addressing their grandparents. "Grandma, you can have another piece of pie as soon as you get your blood pressure checked", or "Grandpa, we'll play soccer as soon as you get your blood pressure checked." (For the campaign's first edition, children were shown "lecturing" their parents.) On posters, videos and social media, children borrow a phrase commonly used by parents – "Because I say so" – to encourage their loved ones to get screened for high blood pressure.
Since early May, the slogan has been featured in different posts published on social media. The goal is to raise awareness of a silent disease that kills nearly 10 million people every year. Web users can create personalized photos to send to their loved ones with prevention messages.
---
Servier: committed to helping hypertension patients for 50 years
Over the past 50 years, Servier has become a leading global player in the field of hypertension. From the discovery of the first molecule to the development of several fixed-dose combination drugs to the creation of a digital device to supplement treatment, the Group has built a reputation for innovation and excellence and continues to invest on behalf of its patients. Employees have also demonstrated their commitment by designing and rolling out a bona fide screening awareness campaign within the company. Examples on video: